Is it possible to add a gift wrap and a message to my order?
You can add a gift wrap to your order. The option appears on the cart page only if the size of the product allows it. The gift wrap option is not available for oversize products.
You can also add a gift message to your order. The message will be printed and included in the package. It is limited to 180 characters. Make sure to save your message before proceeding to checkout.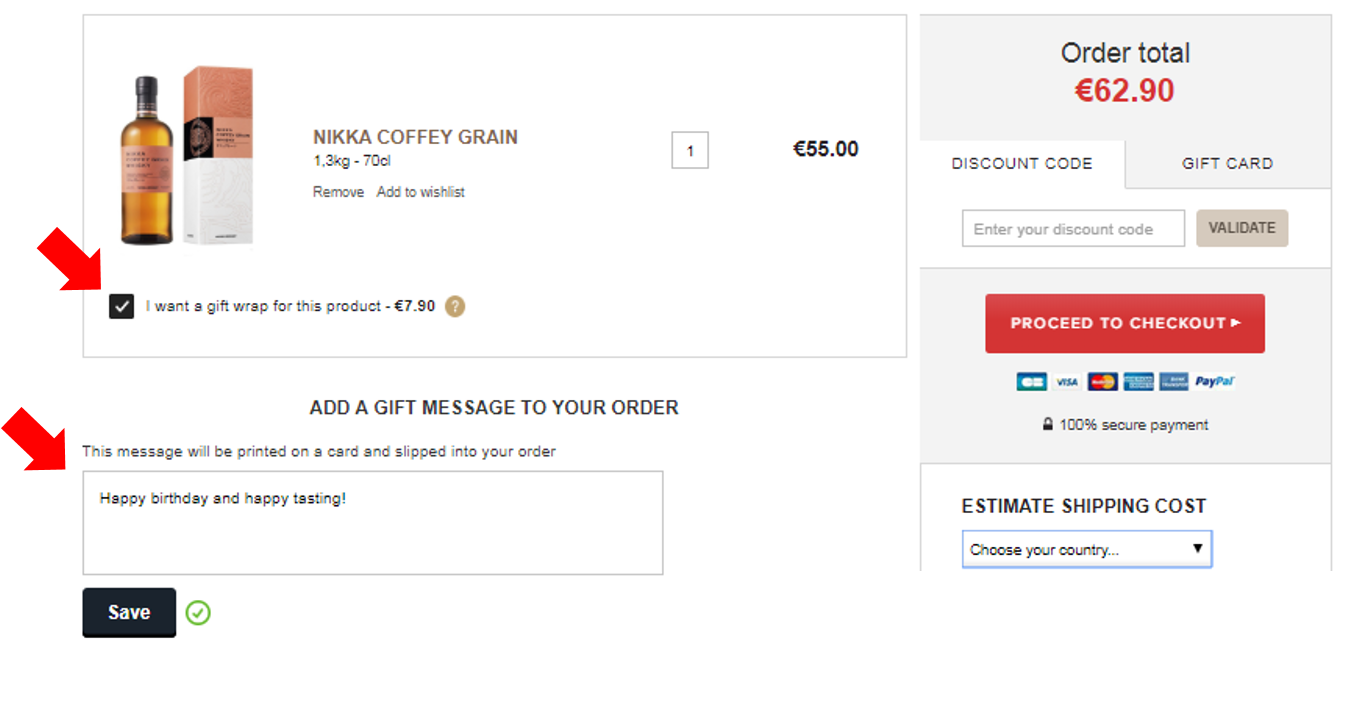 Once your order is confirmed, you will no longer be able to add a gift wrap or a message.