How can I be notified when new products of a brand are available?
You can create an alert for a brand and receive all the new products and back in stock products by email, by clicking on the "Subscribe" button that you can find on all brand pages.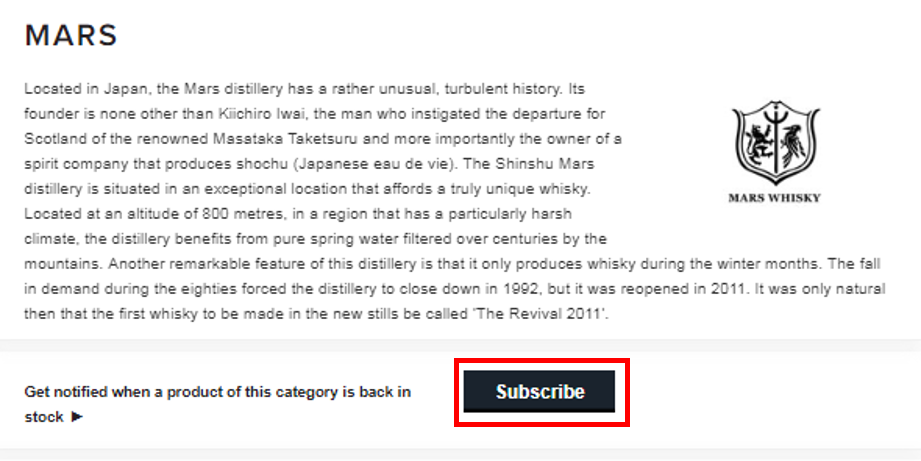 You can always manage your alerts and unsubscribe in your customer space (My Space / My Out of Stock Subscriptions) or by clicking on the unsubscribe link in the alert email.